Logging Into eSpatial
Here you will find information on logging in to eSpatial.
To login to eSpatial go to eSpatial.com and click on the Log In button at the top of the screen.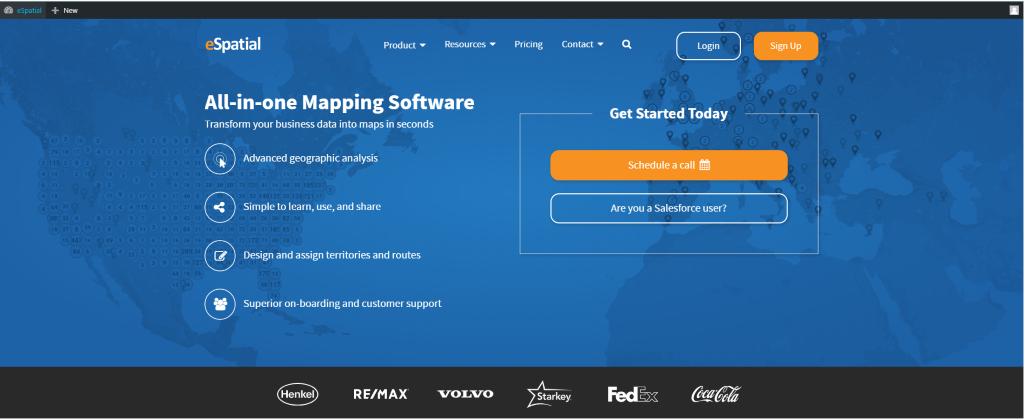 This will bring you to the eSpatial Login screen.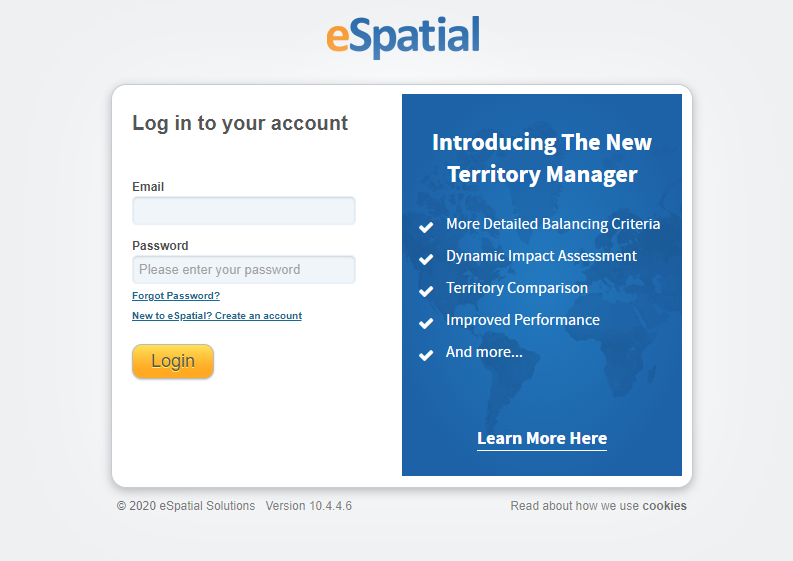 Enter your username and password in the designated input boxes and click on the  Log In button.