Filtering from Legend
How to apply a Filter to your dataset using the legend
Users can filter the data visually by hiding their data in the legend. This will only however filter data visualized on their map, it will not filter the data in their tables.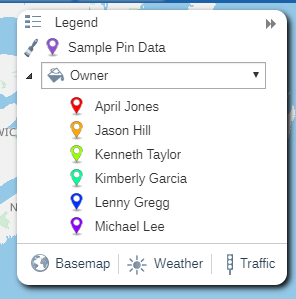 You can visually filter your data from the legend.
To do this click on the eye icon next to the cohort you want to make invisible 
If you want to modify the ranges in the legend go to styling and update the ranges.