Styling and Exporting Territories
Exporting Territories
Select the export button in the Control Panel to export your territory alignment to a csv file, MapBook, or as an image.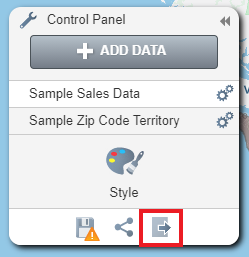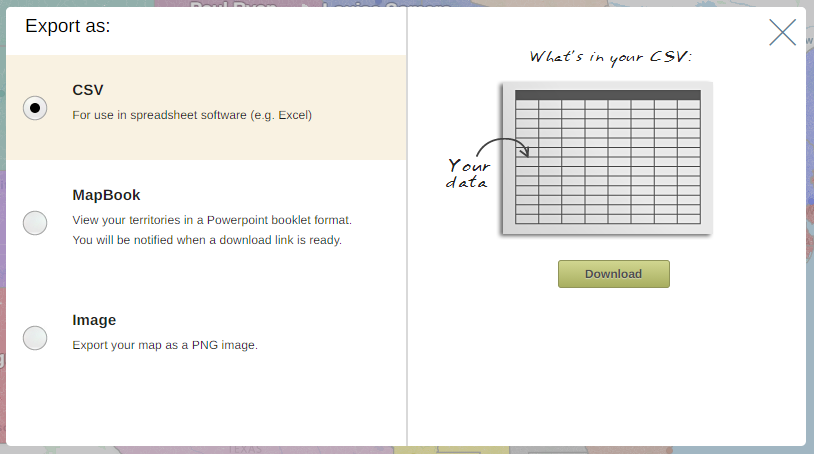 NOTE: Zip points will not display in a Mapbook or image export and only the saved version of your territories will be exported
Users can also use the territory manager table to export their territories. To do this, Open the table by going to the hamburger icon and selecting the table icon.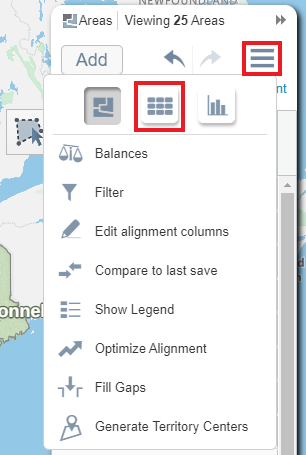 Select the table for the dataset you wish to view using the table drop down menu

To export the table to csv select the export button.