Creating a Territory from a excel/csv file
NOTE: You can also overlay your point/account-based alignment on top of this alignment.
Click on the + Build Territories button in the Top Toolbar.
From the drop-down select New Alignment. You can also edit your existing Territory Alignments from here.
Select Areas from File
Select the csv or excel file you want to use to create your territory alignment


Next you must select the regional dataset that your territory alignment will be based on using the dropdown in Step 1, and the corresponding column in your dataset to match the regional dataset, from the dropdown in Step 2.



If creating hierarchical territory alignments, click the + Add level button in Step 3 to add a hierarchy level. You can add up to 6 levels of Hierarchy.
6. Select
complete
and your territory alignment will be created .
Validation File
If any of the rows in your spreadsheet could not be matched in the territory creation process you will be presented with the below screen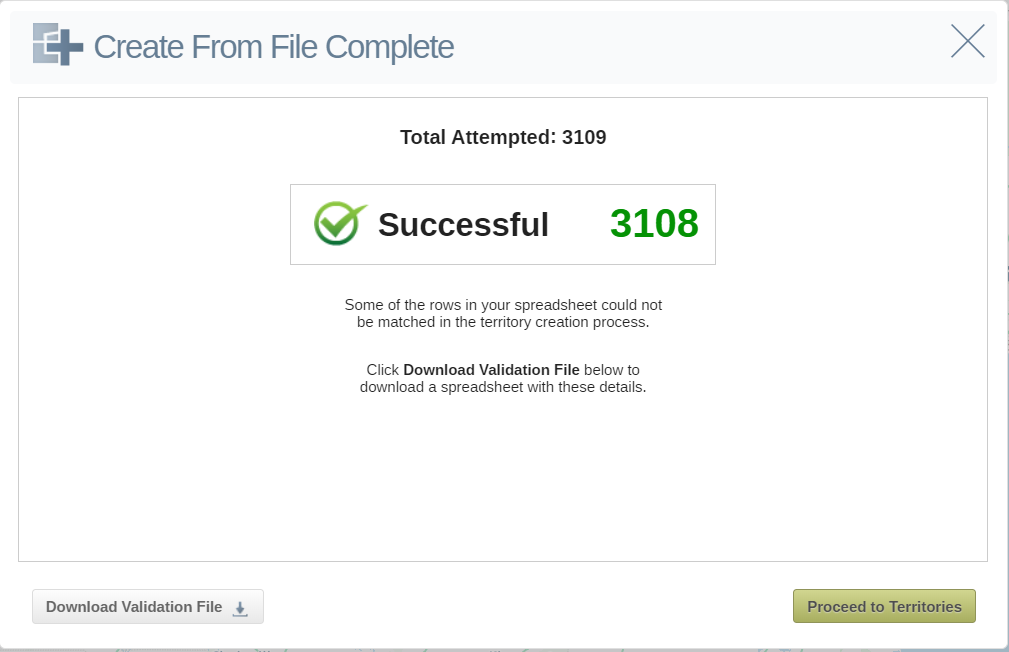 Download the validation file to see what these are
Alternatively, select Proceed to Territories to import your territories regardless of these discrepancies