How to add new records to an existing dataset
You can add new records to your dataset from within an eSpatial map. These new record will be reflected in all maps using this dataset. This is a good way to keep your dataset up to date when you have small amounts of new records to add.

Adding New Records
Click on the Add Record button in the top right-hand corner of the Table.
An empty Info window will open and a point will be added to the center of the Map.
Enter the required data including the Address or Latitude and Longitude depending which format you used to upload the dataset in the first place.
Once the address or co-ordinates are entered the point will relocate to the correct location on the map. If the point does not move to the correct location you can move the point on the map by hovering over it in edit mode and when the pointer changes to a cross, click and drag it to its new position.
Once you are satisfied with the data in the new record click on the Save button at the top of the Info window.
The new record is now added to your dataset and the count in the bottom left corner of the table will increase.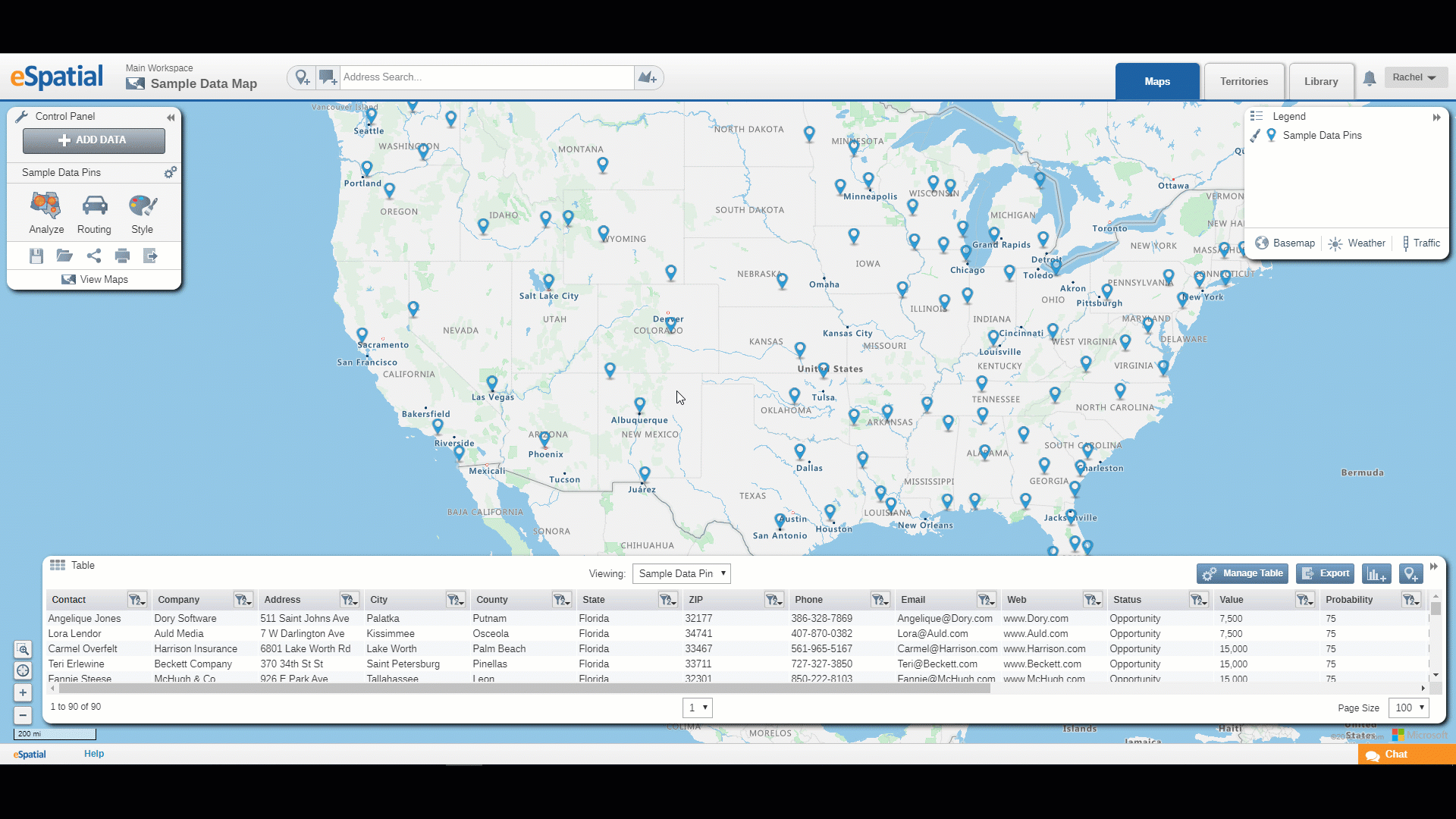 Note: Records can be edited by selecting the pencil icon and can be deleted by selecting the trashcan icon.